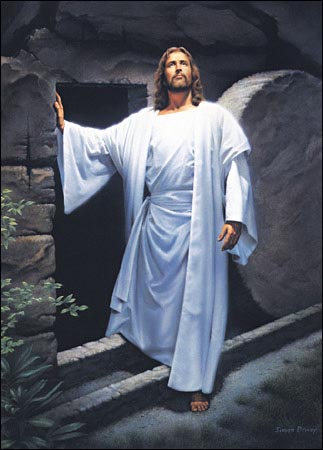 "The Savior's Resurrection assures all of us that someday we, too,
will follow Him and experience our own resurrection. What peace, what
comfort this great gift is which comes through the loving grace of Jesus
Christ, the Savior and Redeemer of all mankind."


~M. Russell Ballard, "The Atonement and the Value of One Soul," Ensign, May 2004, 84
Happy Easter, blog readers! Please watch the movie
The Bread of Life
online (it is free and only about 10 minutes long) as a celebration of our Savior's great gift to us!!!